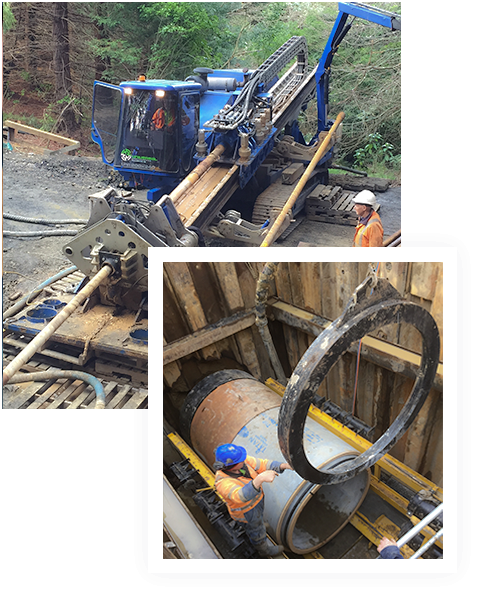 Universal Underground Limited (UUL) is the specialist in underground utility installation in Auckland, backed by their experienced staff and high-quality specialist equipment. Universal Underground specialises in directional drilling, pipe jacking, micro tunnelling and cable laying, our vast trenchless construction experience will be your greatest asset on your next Auckland project.
The company was established in 2006 by three highly experienced and respected men from within the trenchless construction industry; Tim Mitchell, Neil Vanner and Gary Clarke. Since its' establishment Universal Underground  has gone on to prove itself as a company to be relied upon to achieve positive outcomes in complex and challenging installations for their clients.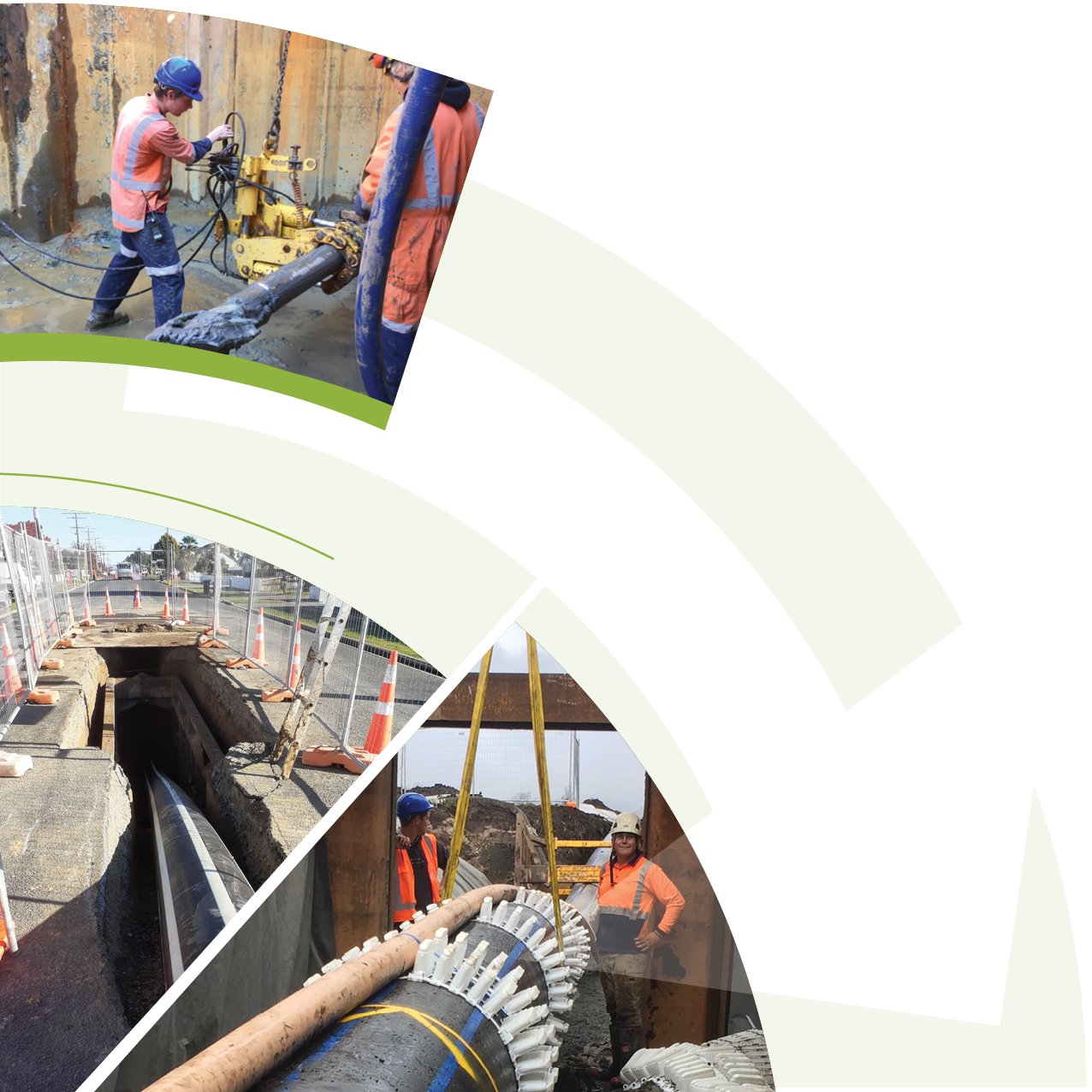 When open excavations aren't feasible and experience matters, UUL provide expert horizontal direction drilling services for the installation of utility pipelines and conduits.
UUL has successfully completed Horizontal Directional Drilling crossings in Auckland and across New Zealand and our record-setting Waitakare Ranges project is a testament to our highly respected Horizontal Directional Drilling staff.
Regardless of scope, size or location, our trenchless technology ensures we can install underground utilities, such as gas, water, sewer, and fibre optic lines, with minimal environmental disturbance. With unparalleled service, our team will strive to ensure your project exceeds expectations, delivered on time and budget.
Micro tunnelling is a versatile and reliable way to install utilities in small diameter tunnels to very tight grade tolerances.
Remotely controlled and laser-guided, micro tunnelling is a highly accurate method of pipe installation to grade and UUL has machines capable of tunnelling up to 200m.
Micro tunnelling provides a lower risk of caving and settlement of roadways, buildings, and adjacent facilities, making it the ideal solution for road and railways, and for when highly graded options are required such as wastewater and stormwater installations.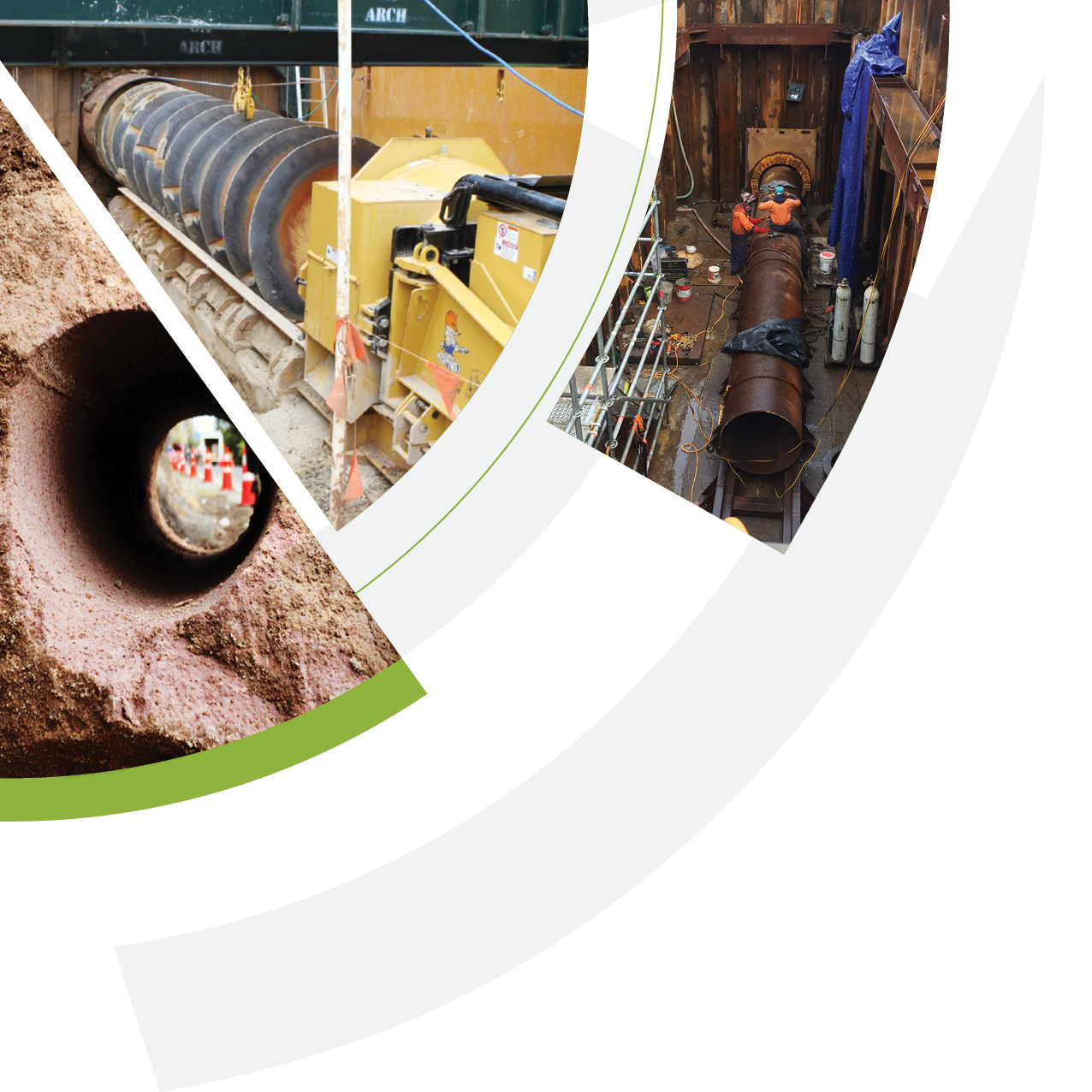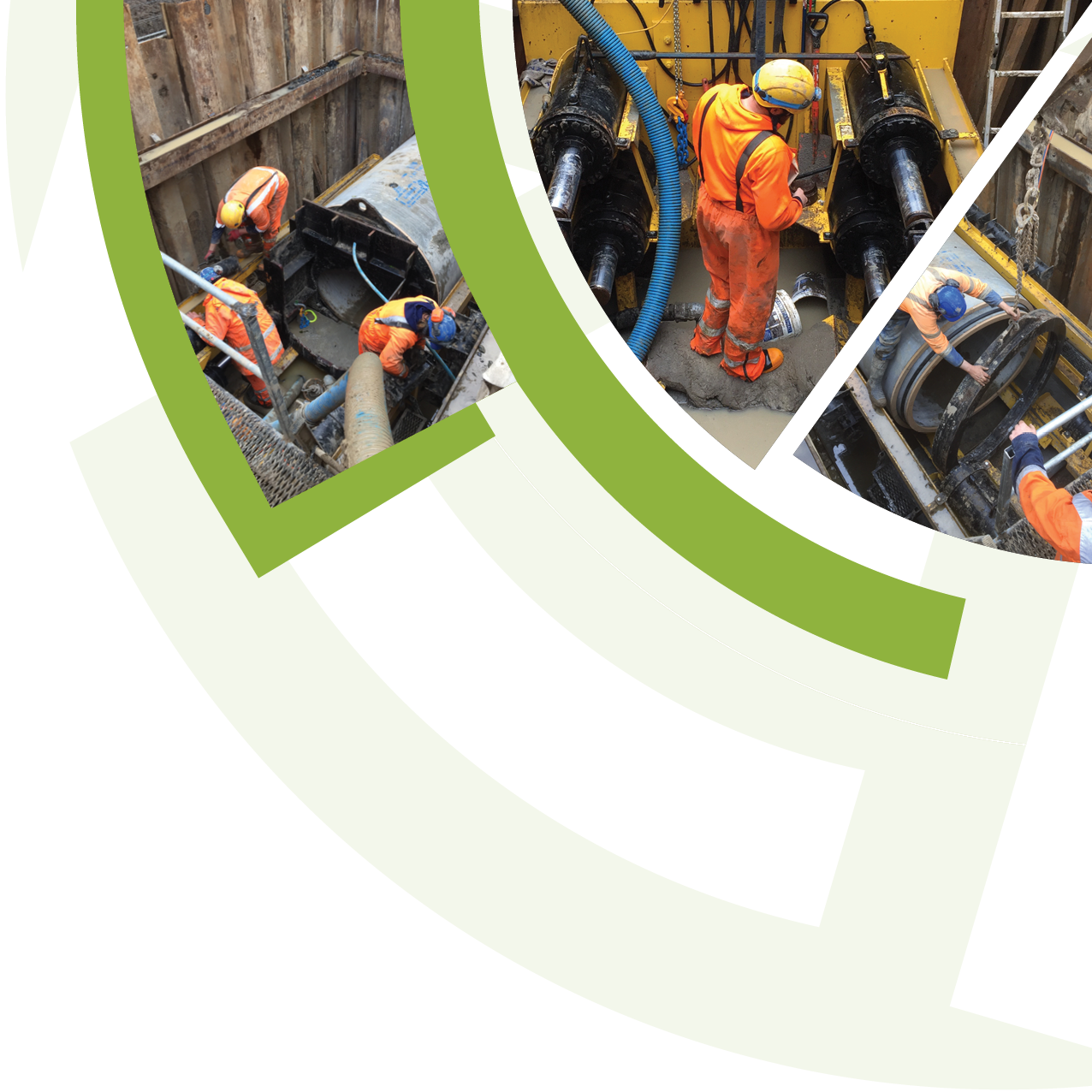 A specialist tunnelling method for the installation of underground pipelines where minimal surface disruption is required.
UUL's powerful hydraulic jacks are used to drive concrete pipes through the ground while the spoil is excavated by workers or by mechanical means inside a jacking pit.
UUL has been providing pipe jacking services to Auckland and the New Zealand market since 2018 specialising in the installation of carrier pipes for water, sewer, stormwater and wastewater.