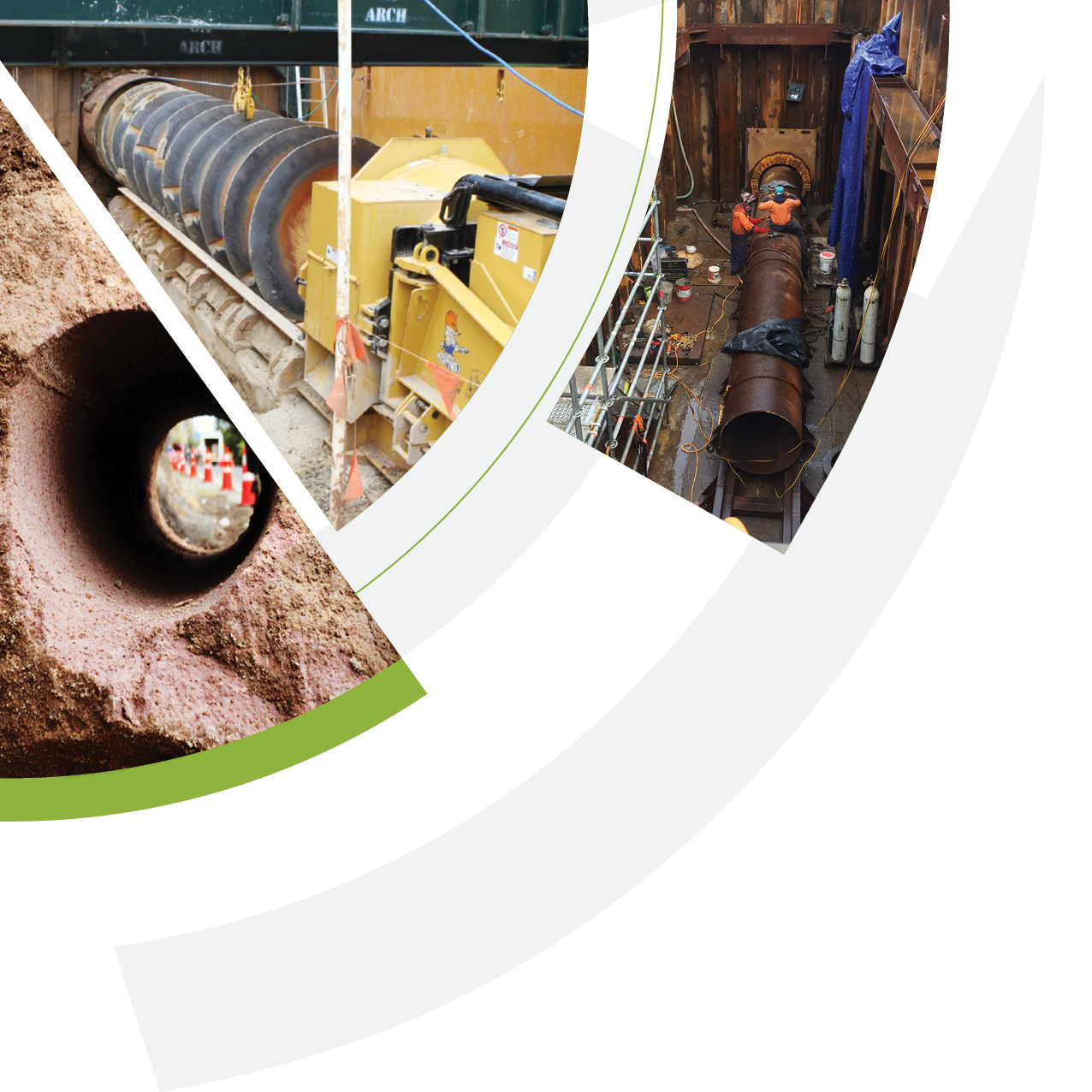 Micro tunnelling is a versatile and reliable way to install utilities in small diameter tunnels to very tight grade tolerances.
Remotely controlled and laser-guided, micro tunnelling is a highly accurate method of pipe installation to grade and UUL has machines capable of tunnelling up to 200m.
Micro tunnelling provides a lower risk of caving and settlement of roadways, buildings, and adjacent facilities, making it the ideal solution for road and railways, and for when highly graded options are required such as wastewater and stormwater installations.