Contact us now to learn how we can help you with your next job
+64 7 823 7415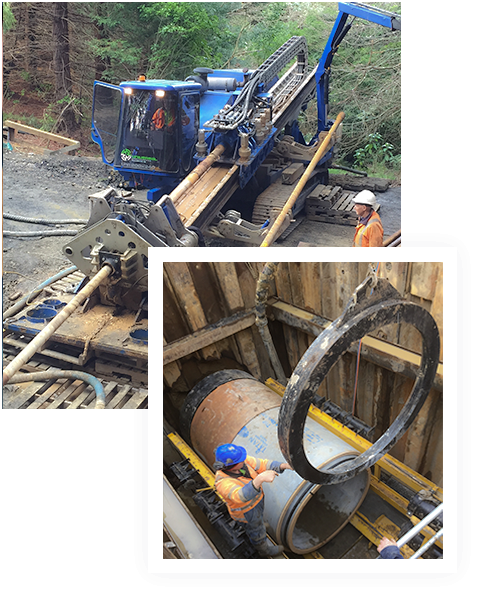 Universal Underground Limited (UUL) is the specialist in underground utility installation, backed by their experienced staff and high quality specialist equipment. Universal Underground specialises in directional drilling, pipe jacking and cable laying, our vast trenchless construction experience will be your greatest asset on your next project.
The company was established in 2006 by three highly experienced and respected men from within the trenchless construction industry; Tim Mitchell, Neil Vanner and Gary Clarke. Since its' establishment Universal Underground  has gone on to prove itself as a company to be relied upon to achieve positive outcomes in complex and challenging installations for their clients.
We can design and build to suit any situation and project, employing a strong team of experienced staff that between them have many years of drilling and contracting experience to ensure that each client's job is performed to the highest possible standard.
Universal Underground Limited has high quality, specialist equipment that is well maintained and serviced both in-house and out in the field.